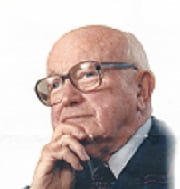 From Leominster, MA, USA. Then Scotland and back to the USA.
President of Emmaus Bible College, teacher, Plymouth Brethren theologian and a prolific author of over 84 published books. Refusing to accept royalties for his books he established a fund for translating his work, Believers Bible Commentary, into foreign languages.
Click a link below to listen to William's Bible teaching.
True Discipleship – Pt2 – Prayer
The Fundamentals Of The Gospel
Eight Principals Of A New Testament Church
Deliverance From Indwelling Sin
Prayer In Acts – Pt3 – The Autonomy Of The Local Church
Prayer In Acts – Pt4 – The Way Of Assurance
The Life And Spirit Of The Church