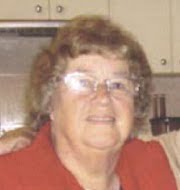 From Melbourne, Victoria, Australia. Fellowships at Ashwood Gospel Chapel.
A full-time worker for the Lord. Was at Emmaus Bible College from 1961-1983 teaching English and Public Speaking for the women students. She also taught from the Bible ladies' camps and meetings, including speaking at Christian Women's Convention International meetings. She still leads a KYB (Know Your Bible) group in her home.
Click a link below to listen to Valerie.
Living In The Spirit Of Elijah
Introduction To Revelation – Pt2
Walking Every Day With Jesus – Pt1
Walking Every Day With Jesus – Pt2
Can You Remember The Most Embarrassing Situation In Your Life?
An Introduction To 1 Peter – Who Am I?
poor sound – incomplete – 2 Peter 2
Living In The Spirit Of Elijah
The Mind Of Christ In Everyday Living
An Introduction To Esther – Pt1
An Introduction To Romans – Pt1