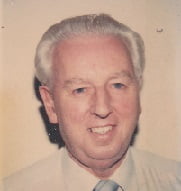 Born Ayrdrie, Lanarkshire, Scotland. Then Newcastle, New South Wales, Australia. Fellowshipped at Cardiff Gospel Hall.
An elder at the age of 26 at Ayrdrie Gospel Hall, when in Scotland. He was a very keen speaker of the Word of God at conferences and in assemblies. He was in great demand as a speaker when living in Tasmania. He was totally absorbed in the Lord's work.
Click a link below to listen to Tom.
I Saw The Lord High And Lifted Up
I Looked For A Man To Stand In The Gap
To The Worship Service, Do You Bring Gold, Build With Gold, Are You Gold And Do You Buy Gold?
The Greatness Of The Person Of Christ
Praising And Giving Thanks To The Lord
Was The Lord's Love Lost? – Pt2
Spreading Your Troubles Before The Lord
What Value Do We Place On The Lord?
Inspiration Of The Word Of God
Where Will You Go When You Die?
Lessons To Be Learnt From Some Of Scriptures – Godly Women
Let Us Come And Magnify The Person Of Christ
Lord Save Me From Powerless Life, A Blurred Vision, A Lack Of Concern For Souls And A Lack Of Love For The Lord Jesus
Shechem And Jacob – Conviction, Contention, Counsel, Counterfiet And Commitment