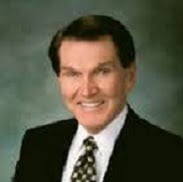 From Detroit, Michigan, USA. Fellowships at Baptist churches.
An American evangelical Christian minister, author, and speaker. He is best known for the Left Behind series of apocalyptic fiction, which he co-wrote with Jerry B. Jenkins. He has written over 50 books, both fiction and non-fiction. In 1971 he founded Christian Heritage College, which is now known as San Diego Christian College.
Click a link below to listen to Tim.
Spirit Controlled Family Living