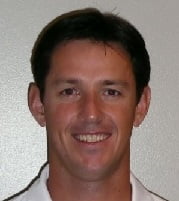 Born Sydney, New South Wales, Australia. Now Dalby, Queensland.
Is principal of Dalby Christian College and has been involved in Christian education since 2001 with the aim of sharing the gospel and presenting a biblical perspective on life to his students.
Click a link below to listen to Stephen.
Easter – What Will You Do With The Lord Jesus Christ?
The Lord Came Not To Condemn But To Save
The Example Of Christ's Humility
Three Questions We Need To Consider
Sin, Righteousness, The Lord Jesus And Us
Having A Right Knowledge Of The Truth
Distinctions Between God's And Our Standards And Justice
God's Purpose And Plan For Mankind
The Difference Between Knowing And Believing In The Gospel
An Overview Of 1 John – Fellowship
Aaron – A Shadow Of Things To Come
Amusing – Did Moses Wear A Wig
Sodom Or Nineveh – Which City Represents You?
The What, Why, How And When Of Salvation