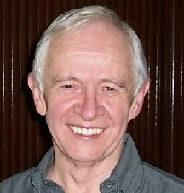 Born Northern Ireland. Now England. Fellowships at the Pensford Gospel Hall.
An elder in his assembly and a well known Bible teacher and conference speaker travelling widely and regularly throughout the UK, Europe, the Far East, Australia, Canada and the USA. Was chairman of Precious Seed Publications in UK and of Gospel Folio Press, Port Colborne, Canada.
Click a link below to listen to Roy.
Post Resurrection Sightings Of The Lord Jesus Christ – Pt1
Post Resurrection Sightings Of The Lord Jesus Christ – Pt2
The Foundation Of The Church At Antioch
His Work On Behalf Of Precious Seed