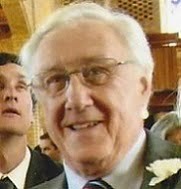 Born Melbourne, Victoria, Australia. Now Sydney, New South Wales. Fellowships with evangelical gatherings of believers where the Word of God is faithfully and accurately taught and preached.
In his early life he taught in the assembly Sunday Schools and progressed to teaching and preaching the Scriptures at Gospel Meetings. Later, became involved in leadership roles with Emmaus Bible College, Pacific Hills Christian School, Institute for Christian Teachers and Pacific International University.
Click the link below to listen to Roland.