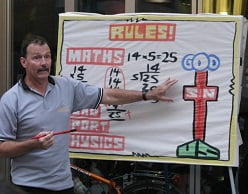 From Adelaide, South Australia, Australia. Fellowships at Edwardstown Baptist Church.
Director of OAC Ministries and the International President of OAC International. We are established in 31 countries with the aim of taking the Gospel out to the people in creative, engaging ways, working in schools, the open air and many other places.
For more information about OAC Ministries click here.
Click the link below to listen to Rob.