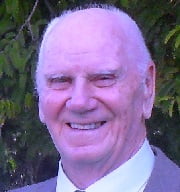 From Australia. Fellowships at Katoomba Gospel Chapel.
Was a full time servant of the Lord, serving the people "out the back of Bourke". In other words, in the outback of Australia, where there were not many people. Like a typical bushie, he is a great story teller and the recordings we have of him tell of amazing experiences he has had, weaving in the gospel.
Click a link below to listen to one of Ray's recordings.
God's Dew Of Blessing As We Are Quiet Before Him
Is Your Attitude, She'll Be Right Mate?
The Rewarding Joy Of Seeking And Finding The Saviour
God Does Reward Faithfulness, Through Flood, Famine, Fire And Fight
The Lord's Wonderful Invitation – Come
The Importance Of Being On The Right Track
A Promise That Will Never Be Broken
Christ Jesus Came To Save Sinners
Report On Work In Brewarrina And Among Aboriginals
Saviour Like A Shepherd Lead Us
poor sound – Are We Completely Devoted To The King Of Kings?
True Aussie Outback Story 1 – Following The Star
True Aussie Outback Story 2 – Norm And The Lost Boy
True Aussie Outback Story 3 – Colin And The Pig
True Aussie Outback Story 4 – Mungindi And His Home