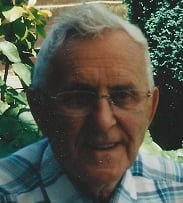 From South Wales, UK. Fellowshipped with several assemblies, including the Newton Stewart Assembly, Scotland.
Commended by the Skelmanthorpe and Port Talbot assemblies. He was commended to serve the Lord in 1969 and during the early years of his 'full-time' service for the Lord he worked mainly in Wales but as the years went by he served the Lord in different parts of UK both preaching the gospel and teaching the Word of God. He also helped the saints in numerous different assemblies overseas and in later years devoted quite a bit of time to written ministry.
Click a link below to listen to one of Phillip's recordings.
The Great Marriage – Parable – Gospel
A Fellowship Of Life, Law And Love
The Local Assembly – The Privilege And Responsibility Of Being In A Local Assembly
bad sound first half – Acts 20 – Pt2
bad sound – Psalms Of Degrees – Pt4
bad sound – The Lord Jesus' Glory And Majesty