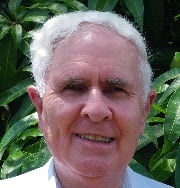 From Sydney, Australia. Fellowships at Oatley Gospel Chapel.
A self-supporting full time Christian worker. Available for Bible teaching and preaching in assemblies when invited. Used to do Scripture teaching in schools.
Click a link below to listen to Peter.
Christ – Pt2 – The Work Of Christ
What Has First Priority In Our Life?
A Vital Question And Its Answer
Why Paul's Testimony Is So Important
Four Essentials In The Work Of Evangelism
Four Biblical Necessities God Requires
The Gospel Not Just To Be Listened To But Obeyed
Whatever Happened To The Human Race
Three Steps To Understanding Jesus Christ
poor sound – What Does It Mean To Persevere And Be Humble In Prayer
What Is The Greatest Problem In The World?
How Can A Man Be Just Before God?
A Giving God – A Receiving Christ
A Bit About Fanny Crosby Who Wrote About 9000 Hymns
Recognising Our True Standing Before The Lord
Our Duty To Grow In Grace And Knowledge Of Jesus Christ
The Gospel Of The Grace Of God
Should I Be Worried About Satan?
Living In The Light Of Jesus Return