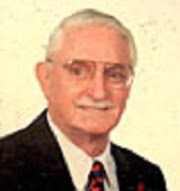 Born McKeesport, Pennsylvania, USA. Fellowshipped at Donora Gospel Hall.
Born again on 2nd June 1952 after many years of "righteous living" for self. He went on to spread the Word through a radio program, Voice Of The Gospel, some recordings of which we have below.
Click a link below to listen to Minor.
John 1:17, 4:35, Luke 10:2, 2 Corinthians 8:9
1 Thessalonians 4:16-18, 1 John 4:10, John 3:16, Numbers 23:19