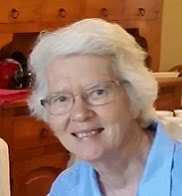 From Sydney, New South Wales, Australia. Fellowshipped at Willoughby Gospel Chapel (1975-1996).
Was commended as a missionary to Chad by the assembly at Bexley Gospel Hall. She served in Chad from 1962-1974. She learnt French and Sara-Mbai, working with the women in Pala by teaching reading and giving short Bible messages using the Sara-Mbai language. She worked at the Australian Missionary Tidings organisation from 1975-1996. AMT co-ordinates and passes funds on to Brethren missionaries around the world. She fellowshipped at Waitara Gospel Chapel from 1997.
Click a link below to listen to Mavis.
Many Changes In A Lifetime But An Unchanging God