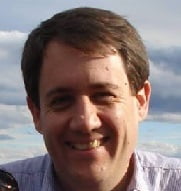 From Sydney, New South Wales, Australia. Now Moldova. Fellowships at Zirnesti Christian Assembly
Is involved in the ministry of CMIAID and the Zirnesti Christian Assembly. The work in Moldova includes Gospel work, children's ministries and literature work as well as providing assistance to those in physical and medical need through CMIAID.
Click here to go to CMI Aid's website.
Click a link below to listen to Matthew.
The Wonderful Salvation That Is Ours
Eternity – Are You Sure Of Where You Are Going?
Seeing God's Purpose In Every Circumstance
The Significance Of God's Estimation Of Us
Have You A Right Relationship With The Lord?
Being Occupied With God's Spiritual Food
Do We Know The Lord Jesus As Saviour And Lord?
Characteristics Of An Obedient And Faithful Servant