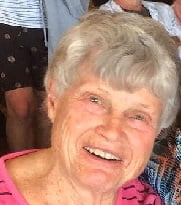 From New South Wales, Australia.
The recordings we have of Margaret were made at Ladies' meeting at Bexley Gospel Hall, Epping Gospel Chapel and various Ladies' camps.
Click a link below to listen to Margaret.
I Don't Need To Know The Hows And Whys If I Know The Who
With God There Is Forgiveness, Unfailing Love And Full Redemption
Have You Forgotten You Are Not Your Own?
Precious Time And How To Use It
Count It All Joy When You Have Many Different Temptations