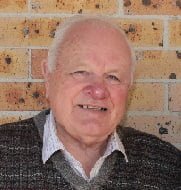 From Sydney, New South Wales, Australia.
Was a missionary to Sudan and a long-time worker and head of GLO Ministries Australia.
Click a link below to listen to Laurie.
Characterisitics Of Fellowship – God's Love Evidenced In Us
When The Lord Returns, Will He Find Us Clean And Forgiven?
Korean-Asian Vision – Mission And More Mission
incomplete and bad sound – The Great Love Of God
Report On Work In Six Countries In Which GLO Is Involved
The Necessity Of Fully Yielding To The Lord
How We Become God's Special People
The Miracle And Meaning Of Christmas
Why, When And How Did You Believe?
Is God's Warning To Amos Relevant To Us Today?
Seven Facts Relating To The Assembly At Antioch