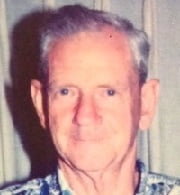 Born Wingham, New South Wales, Australia. Then Ballina. Fellowshipped at Ballina Bible Centre.
He was saved while working for a Christian farmer in Taree. He later moved to Cessnock, then later again to Toowoon Bay where he was in the assembly and actively engaged in Sunday School work and other activities. Again, he moved to Ballina and with others, was actively involved in the building of the Gospel Hall and starting the assembly.
Click a link below to listen to Keith.
The Lord May Be Found, Is Near, Will Have Mercy And Will Abundantly Pardon