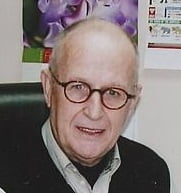 Born Barmera, South Australia, Australia. Now Adelaide.
A missionary in Hong Kong since 1964. He initially catered to Chinese refugees from the mainland while studying the Cantonese language. He later set up several churches in Hong Kong in the 1970s and has been worked tirelessly. He is now living back in Australia.
Click a link below to listen to John.
The Lostness Of The Nations And Report On Assembly Work In China
Enter Ye In By The Narrow Gate
Report On Assembly Work In China
How Enthusiastic Is My Faith? – Confused, Afraid Or Confident
To Put Away Sin By The Sacrifice Of Himself
Cantonese Translated To English – Invitation To A Great Supper
Report On Work In Hong Kong And SAR China
Cantonese Translated To English – Invitation To A Great Supper