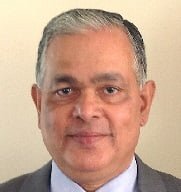 Born Kerala, South India. Fellowships with the Christian Brethren assembly at Puthuppally.
Commended to the ministry by the above assembly in 1986. Travels extensively within India and around the globe as an itinerant preacher and teacher. Is involved in gospel preaching, teaching the word in the assembly conferences and Bible readings with a special focus on youth and families. Helps in the teaching ministry in assembly Bible Institutes in India and South Korea. Has written 2 books: Christian Family(co-authored with two other assembly writers) and Victorious Christian Living.
Click a link below to listen to John.
What Is So Important About The Death Of Christ?
We Need To Walk Worthy Of The Call We Have Received
What Does It Mean To Love God?
Come Unto Me And I Will Give You Rest
Law And Grace – The Old And The New Covenants
The Conversion Of The Dying Thief
Walking With God By Faith – Pt1
Walking With God By Faith – Pt2
To Be Conformed To The Image Of His Son
The Ministry Of The Assemblies In India – Pt1a
A Prayer Of The Apostle Paul – Pt1b
Spiritual Growth – Pt1 – Marks Of A Spiritual Babe And Growth Requires Birth
Spiritual Growth – Pt2 – What Is Spiritual Growth – What is Not – Feeding On The Word Of God And Quiet Time
Spiritual Growth – Pt3 – Discerning God's Will In The Beginning
Spiritual Growth – Pt4 – Discerning God's Will And How God Reveals His Will
Spiritual Growth – Pt5 – Victory Over Sin
Spiritual Growth – Pt6 – Victory Over Sin – Sex , Love, Marriage And Developing A Christ-Like Character
Spiritual Growth – Pt7 – Hinderances To Spiritual Growth