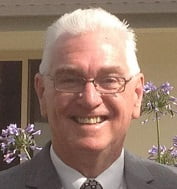 From Brisbane, Queensland, Australia. Now Sunshine Coast. Fellowships at a Baptist church on the Sunshine Coast.
Was an elder at Corinda Christian Assembly for many years before retiring to the Sunshine coast.
Click a link below to listen to a recording of John.
Peter's Faithfulness And Our Faithfulness
Are You About Your Father's Business?
The Name Of The Lord Jesus Christ