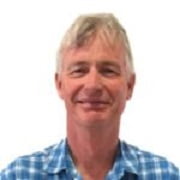 From Perth, Western Australia, Australia. Fellowships at Duncraig Christian Community Church (formerly Duncraig Christian Fellowship).
Served with New Tribes Mission in the Philippines from late 1997 to April 2010, living in a remote village among the Mandaya people. After learning the Mandaya language they prepared a draft translation of various bible passages and bible lessons and then taught a small group from Creation to Christ. Now he is an elder at the above assembly and preaches at another church in Perth.
Click the link below to listen to James.
VIDEO