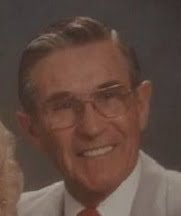 From Melbourne, Victoria, Australia.
Ran a radio program called Times Of Refreshing for many years. All of the recordings we have of him are recordings of these radio programs.
Click a link below to listen to Harry
The Holy Spirit And Abraham – Pt2
The Cross Of Christ And His Sufferings In The Garden Of Gethsemane
Where Is Happiness To Be Found?
The Tribulation And The Church
Seven Facts Of Christ's Coming
The Church And The Tribulation
What Is Christianity All About?