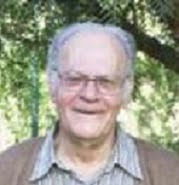 From Sydney, New South Wales, Australia. Fellowshipped with several assemblies including Waitara Gospel Chapel.
Graham William Ross was a full time servant of the Lord and was Executive Secretary to the N.S.W. Assemblies Evangelistic Mission and Home Workers Advisory Council. He served the Lord in many ways including administration, preaching and teaching.
Click a link below to listen to Graham.
Preparing To Enter The Promised Land
Israel Enters The Promised Land
Amusing – Long Winded Speakers
The Crisis Of Falling Numbers – Effective Visitation And Pastoral Care
Counselling – Pt1 – What We Are As Persons
Counselling – Pt3 – Understanding And Caring
The Believer's Walk – Obeying God – Pt1