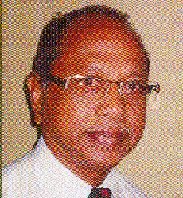 Born Burma (Myanmar). Now New Delhi, India. Fellowships with the Grace Assembly.
Moved to Bangalore of India at the age of 8. He was later saved and baptized in 1953 at the Bethesda Assembly and there from went out to Delhi to serve the Lord. He visited Andhra Pradesh many times for ministry in the early days. He's one of the best speakers in the Indian brethren and has helped in ministry among assemblies all over India. He also visited Australia and other countries many a times. Now, in his 80's, he still lives in Delhi and continues to minister, but less frequently.
Click a link below to listen to George.
Manifold Wisdom, Trial And Works
No Man Can Come To Me Unless The Father Draws Him