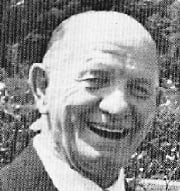 Born Geraldine, Timaru District, Canterbury, New Zealand. Fellowshipped at Owaka Gospel Hall and other assemblies.
An evangelist. Commended by Owaka in 1933 part time Christian Worker, in 1934 he went fulltime. In 1939 he moved to Dunedin, 1947 Levin and 1960 Whakatane. Valiant for truth and loved the Maori people. He held gospel campaigns in Perth, Brisbane, USA in 1963, Fiji 1958 and 1969. Highly appreciated in Whakatane.
Click the link below to listen to the recording of Enoch.