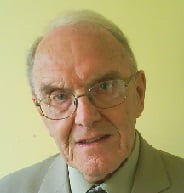 From Northern Ireland. Fellowships at Brooklands Gospel Centre.
It was his privilege to minister in many Brethren Assemblies in Romania, of which there are more than six hundred. Drew has also been involved in the development of a small Bible school in the town of Talmaciu in Central Romania. This has been in operation since 1990. It is open during several weeks in the winter months when it is impossible due to weather conditions for people in the rural areas to work. The Scriptures alone are taught and over the years many of the young and not so young men have matured in Evangelism and teaching. Many have become Elders in their respective Assemblies.
Click a link below to listen to Drew.
The Fields Are White Unto Harvest And Work In Romania
The Truth Of Revelation And The Desire Of Worship
The Holy Spirit – Introduction
The Holy Spirit – Involved With The Spirit And The Filling Of The Spirit
The Holy Spirit – His Presence With Us
The Defence Of The Gospel – Pt1-2
The Defence Of The Gospel – Pt3 – The Blessing Of Salvation
The Incarnation – Pt3 – The Dishonour Of The Cross
The Coming Kingdom And The Revelation
The Good Shepherd And Spiritual Warfare