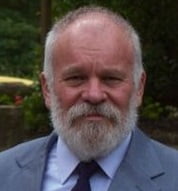 Born India. Now Sydney, Australia.
Fellowships at North Parramatta Gospel Chapel.
Full-time Christian worker. Was a principal at Emmaus Bible College, Sydney. Recently returned from Bible teaching trip to Burundi. Speaks at assemblies, is a Bible college lecturer and is chaplain to a Rubgy Union team.
Click a link below to listen to Doug.
Click here to go to Doug's videos
The Temptation Of The Lord Jesus Christ
How Can I Know What God's Will Is For Us?
A Farm And An Orphanage In India
Gold, Silver And Precious Stones
God Watches Over Us To Care For Us
If You Ask Anything In My Name I Will Give It To You
Myths, Stereotypes And Misconceptions
I Will Write My Covenant In Their Hearts
VIDEOS