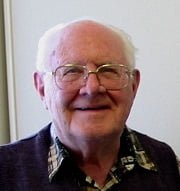 Born Kunming, Yunnan, China. Then Adelaide, South Australia, Australia. Fellowshipped at Unley Gospel Chapel.
Dr Don was a surgeon and in 1949, being commended by 4 assemblies in Adelaide. He was a missionary to Malaya and Taiwan. He helped plant Batu Gajah Gospel Hall and ran a Sunday School for more than 80 children, held evangelistic meeting, Bible studies all while being Superintendent of the local hospital. He worked with the handicapped in Taiwan. Was later principal of Gospel Literature Outreach Training Centre in Smithton, Tasmania.
Click a link below to listen to Don.
What God Is Doing With His People? – A Report On GLO's Work Worldwide
Are You Prepared For The Time To Come?
Why Do We Think It Is Incredible That God Raises The Dead?