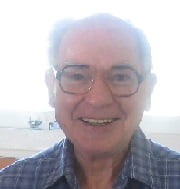 Spent his latter teen years in Sydney, New South Wales, Australia. Then Brisbane, Queensland. Fellowshipped at Wynnum North Gospel Chapel.
Was a missionary in India and Papua New Guinea. The first time he went to India to preach, the second time, to print much need Bible literature. His time in PNG was also to print Christian literature. He was also a great worker at the Queensland Mailbox Bible Club.
Click a link below to listen to David.
Experiences Of Dealing With A Lot Of Angry People As A Missionary In India
Enter Through The Gate A Great Gulf Fixed
Only A Shadow Of Things To Come
The Basis For Assemblies – Pt1
Amusing – What Do You Believe?
We Give Worship And Christ Gives Peace And Joy
The Testing Of Your Faith And The Trials That Come
The Glory The Lord Jesus Christ Has Given His Own