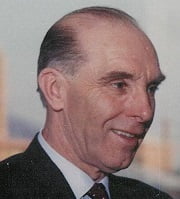 From near Ballymena, Northern Ireland.
He saw assemblies planted in earlier days and lived just twenty miles away in Ballymena, visiting the district frequently. He had a genuine interest in young people, preaching to many hundreds in Ballymena Town Hall. He was a true father in the faith.
Click a link below to listen to David.
The Tabernacle – Pt1 – The Wall Of White Linen
The Tabernacle – Pt2 – The Perfect Framework
The Tabernacle – Pt3 – The Mercy Seat was missing from the set of CDs we received
The Tabernacle – Pt4 – The Ark Of The Covenant
The Tabernacle – Pt5 – The Golden Altar
The Tabernacle – Pt6 – The Veil
The Tabernacle – Pt7 – The Shewbread
The Tabernacle – Pt8 – The Present Flame
The Tabernacle – Pt9 – The Brazen Altar
The Tabernacle – Pt10 – The Laver
bad sound – Investing The Priest
bad sound – The Priesthood Of All Believers
The Authoritative Glory Of The Lord Jesus Christ
bad sound – The Sanctification Of The Priest
The Equality Of The Priesthood