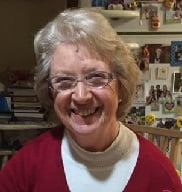 Born Ipswich, Queensland, Australia. Now Sydney, New South Wales. Fellowships at Riverstone Community Church.
Has served the Lord full time for about 30 years in Zambia and Australia. Has been associated with Gospel Literature Outreach Ministries since 1968. The recordings we have are of her speaking at Ladies' meetings at Bexley Gospel Hall.
Click a link below to listen to Daphne.