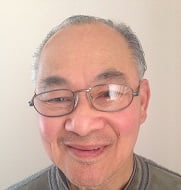 Born Klang, Selangor, Malaysia. Now Sydney, New South Wales, Australia. Fellowships at Bexley Gospel Hall.
Born again at the age of 17 at a Gospel Meeting at the Klang Gospel Hall. Convicted by the following words of scriptures: 1 Timothy 1:15, Romans 3:23, John 3:16-17 and Galatians 2:20. An elder at the above assembly.
Click a link below to listen to C K.
The Witness Christians Are Called To Bear
The Importance Of Knowing The Lord's Presence
Always Abounding In The Will And Work Of The Lord
How Earnest Are We To See The Lord?
Are We Acknowledging Christ's Lordship?
Is Jesus Really King Of Our Life?
Those Responsible To Preach The Gospel
Do We Really Believe The Godhead Of Christ?
Something Common To All Mankind
Always Be Aware Of The Lord's Presence
The Reality Of God In Jonah's Life

How Does One Experience The Reality Of Christ In Life?
Teaching As I Have Commanded You
Our Responsibility To Being Totally Committed To The Will Of God
How To Inherit The Lord's Land Of Promise
The Same Yesterday, Today And Forever
Contemplating The Wonder And Glory Of The Lord
The Symbol Of The Presence Of God Among His People
Tesimony Regarding A Bad Car Accident
Approaching The Lord With The Right Reason
bad sound – The Need Of Testimony
The Lord's Determination To Accomplish God's Will
The Why, How And What Of Repentence
Do You Really Know The True And Living God?
The Characteristics Of A Truly Born Again Child Of God – Pt1
The Characteristics Of A Truly Born Again Child Of God – Pt2
With Knowledge Comes Responsibility Of Response
An Overview Of Acts 1-3 – The Coming Of Christ And The Holy Spirit
An Overview Of Psalm 1 – The Contrast Of Opposites
What Do We Seek Most? – Psalm 27
The Virtues And Foreknowledge Of Christ
How Willing Are You To Be Used Of The Lord?
An Overview Of Amos – The Plumbline Prophet – Repenting And Obeying God
How Much Does The Worship Service Really Touch My Heart?
Overview Of Jude – Warning Of Dangers Which Can Creep Into The Church
The Lord Brings Deliverance To Those Poor In Spirit
Jesus Said "I Am The Door" – 3-11-02
Jesus Responds To Simple Faith