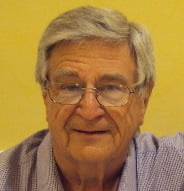 Born Palmerston North. Now Cambridge, New Zealand. Fellowships at Raleigh Street Christian Centre.
Over thirty years of mission involvement, most of which has been with Gospel Literature Outreach Ministries New Zealand, doing missionary, training and evangelistic programmes. He also spent almost 12 years in Brazil helping to start the Brethren assembly in Bauru and another 2 years as senior pastor of Mueller Community Church, Brisbane, Australia.
Click a link below to listen to Brian.
Stand For Christ Wherever You Are
Amusing – A Psychiatrist's Treatment
The Disciple's Secret Of Fruitfulness And Power
Test Of Discipleship And Practical Steps
VIDEO