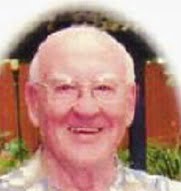 From Sydney, Australia. Fellowshipped at Eastwood Gospel Chapel.
Widely known in Australia and other countries for his ministry and outreach in the Gospel, especially to the Jewish people. Bill was greatly concerned about the Jewish people (Romans 10:1) and after his first trip to Israel his love for them deepened. He visited them in their homes, became good friends with the Rabbis and was invited to their various celebrations and synagogues. He saw a small number of Jewish people come to the Lord and they encouraged him to visit Israel. In 1976 he commenced Bible Lands Tours.
Click a link below to listen to one of Bill's messages.
Diamonds In Daniel – Pt1 – On God's Side
Diamonds In Daniel – Pt2 – The Wild Beast Vision
Diamonds In Daniel – Pt3 – Dreams Of A King
Diamonds In Daniel – Pt4 – Prayer And Prophecy
Diamonds In Daniel – Pt5 – The Writing On The Wall
Diamonds In Daniel – Pt6 – Daniel In The Lion's Den
Diamonds In Daniel – Pt7 – Facts For Faith – History In Daniel 11
Diamonds In Daniel – Pt8 – The Great Invasion From The North
Diamonds In Daniel – Pt9 – Some Final Secrets
Personalities Of The Tribulation – Pt1
Personalities Of The Tribulation – Pt2
Personalities Of The Tribulation – Pt3
The Signs Of The Coming Of The Lord – Pt1
The Signs Of The Coming Of The Lord – Pt2
The Signs Of The Coming Of The Lord – Pt3
Behold My Servant – The Suffering Servant – He Shall Be Exalted
O Lord, How Excellent Is Thy Name
Whatsoever Ye Do In Word Or Deed Do All In The Name Of The Lord Jesus
Blessed Are The People Who Know The Joyful Sound
Enjoying The Lord And The Thoughts Of His Love
The Ordinance Of The Red Heifer
Jewish Outreach Radio Work And Gideon – O Lord, If, Why, Where And But
The Resurrection And The Second Coming
The Qualities Of Steadfastness, Thankfulness And Love
The Lord Is The Portion Of My Cup
God's Purpose For Taking Us Through The Fire
Let A Double Portion Of Thy Spirit Be Upon Me
Looking Unto Jesus – Lay Aside Every Weight
In Christ, In The Lord And In Heavenly Places
Lord Open Our Eyes That We May See
Instead Of Fretting We Should Be Counting Our Blessings – The Harp
May We Be People With Bubbling Hearts Of Praise
Our Mordecai – From Shame To Glory
This Is Jesus The King Of The Jews
The Elijah's Mood Of Depression
I Being In The Way The Lord Led Me
Dwelling In The Light Of The Lord
The Glory Of The Lord Dwelling In The Light Of The Lord
The Joy Of The Lord Is Our Strength – Asher
Report On Work Of Assemblies In Slovakia – Pray Without Ceasing
Joseph A Picture Of Our Heavenly Lord
Lessons To Be Learnt From Joseph Of Old
There Is No Need To Be A Failure
God's Wrath – The Day Of The Lord
The Universal Lordship Of Christ
Christ's Return And The Kingdom
The Valley Of The Shadow – Pt130
bad sound – The Hills Of Moab – Pt133
bad sound – The Room Of The Last Supper – Pt134
bad sound – The Citadel Of David – Pt135
The Second Coming – Pt1 – Translated From English To Arabic
The Coming Of The Lord – Pt2 – Translated From English To Arabic
The Priesthood Of Christ – Pt1
The Priesthood Of Christ – Pt2
The Future Of Israel And A Report On Jewish Outreach
Armageddon – Destruction As Portrayed In The Book Of Isaiah – Pt1
Blessings For The Gentile Nations In Isaiah – Pt2
The Perfect Servant – Pt4 – incomplete recording
The Blessing Of Israel In Isaiah – Pt5
An Update On The Land Of Israel
The Mark Of The Beast And Phylacteries
God Is Prepared To Share His Secrets With His Saints – bad sound