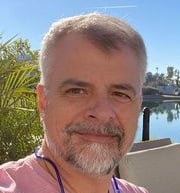 From Nova Scotia, Canada. Now Minneapolis, USA. Fellowships with saints in Prior Lake.
Mainly serving the Lord in partnership with a local evangelist among assemblies in Gwalior, Datia and Hyderabad, India, where he supports their outreach efforts and shares in teaching over Zoom.
Click the link below to listen to Rob.