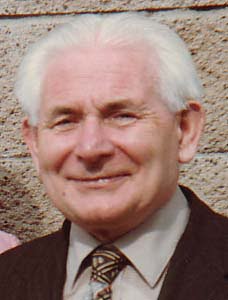 Born Suffolk, England. Then Kilravock, Scotland. Fellowshipped at Elim Hall, Kilmarnock.
Arthur M Salway Gooding. Best remembered for his clear and powerful teaching of the Scriptures. He assisted in the preparation of the Believers Magazine and took over from William Bunting as the editor of the magazine Assembly Testimony.
Click a link below to listen to Albert.
incomplete – The Clock Of The Political World
The Mustard Seed Parable – Pt2
The Wheat And Tares Parable – Pt3
The Mustard Seed Parable – Pt4
The Hidden Treasure Parable – Pt6
The Fall Of Man – Pt2 – The Attacks Of The Enemy
The Development Of Gifts In The New Testament
Qualifications Of Brethren – Can Pray In A Public Place
The "No Mores" In The Bible – Gospel
The Call, Commendation And Care
The Ministry Of Women In The Home
The Priesthood Of All Believers
The Parable Of The Wheat And The Tares – Pt2
The Parable Of The Mustard Seed – Pt3
The Parable Of The Woman And The Leaven – Pt4
The Parable Of The Pearl Of Great Price – Pt5
The Parable Of The House Steward – Pt6
The Fall – Pt2 – The Test In Eden
The Fall – Pt4 – The Sins Of Eve
The Fall – Pt5 – Basic Church Truths
The Fall – Pt6 – The Temptation
The Fall – Pt8 – The Sound Of God