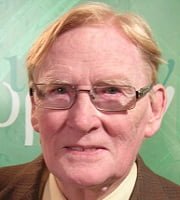 From Dublin, Northern Ireland.
Knew a call to Christian ministry when aged six, although converted to Christ at the age of sixteen, through a Brethren mission. He has served in full-time ministry in Wolverhampton, Bristol, London and Bournemouth, and has been widely recognised as a teacher of younger ministers, a preacher in the public arena and a writer for the church at large.
His messages have been featured at such conventions as Keswick, Strathpeffer and Portstewart.
Click a link below to listen to Alec.
A Single Steady Aim – Pt1 – Living The Citizen's Charter
A Single Steady Aim – Pt2 – The Enemy Within – bad sound second half